Melody Bear Classes Harlow
 Little Bear Feet with Melody Bear © classes are the perfect introduction to dance and movement for little girls and boys age 18 months upwards. The joys of dancing and singing are shared by teacher, parent and toddler as together they join Melody Bear in her journey to Nursery Rhyme Land. How will she get there? Will it be by aeroplane, car or flying carpet? Who will she meet? Will it be Humpty Dumpty or Mary Mary Quite Contrary? Delightful interpretations of traditional, familiar nursery rhymes, together with new music and songs, inspire children's natural zest for dance, movement and self expression. The use of props, mime, songs and rhymes enrich and charm the budding dancers as they take their first steps into the magical world of Melody Bear Classes Harlow.
Why choose this class?
Melody Movement Early learning © is a unique dance curriculum which addresses the needs of children aged 18 months upwards.  It is tailored to discovering and fulfilling the potential of each child, nurturing their creative development,  whilst supporting teachers with the tools to deliver effective and happy classes in music and movement, ballet and tap dancing.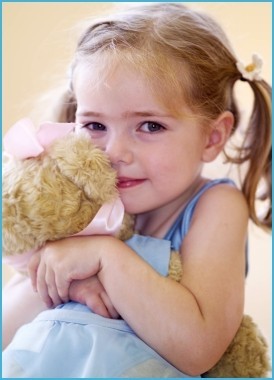 Loveable teddy, Melody Bear, is the focal point of the early years curriculum, and all her activities, stories, ideas and dreams can be told through dance and movement.  The carefully planned learning experience of each child ensures a successful transition from one stage to the next.  The Melody Bear journey ends at the Foundation Ballet level as the children wave farewell to her at their Graduation Ceremony.  The creative spirit of Melody Movement continues in our Junior Ballet syllabus and Ballet Classique study programmes.
The syllabus was created by teacher Jill Bridger, who says:
"Melody Bear © classes are structured to aid children's physical development, coordination, spatial awareness, creativity & self-expression working individually, with a partner, or as a group…. Melody Movement classes are tailored to discovering and fulfilling the potential of each child, nurturing their creative development".
What do I need for my first lesson?
When you arrive at Makin' Steps (you can find our contact details here), you will be met by our door staff. They will provide you with a starters letter and you will then be taken into one of our studios for your class. Please wear something comfortable to move in – for example, a t-shirt, leggings, tracksuit or similar. Please bring yourself a non-drink, towel and hair tied back if long.
Makin' Steps tutors are experienced, fully qualified and CRB registered professionals who are experts in their teaching fields. Our principle teachers have worked alongside top artists such as Kylie Minogue & Robbie Williams on TV shows such as MTV & The Brits Awards and also choreographed for TV shows such as Top Of The Pops and Strictly Come Dancing. This experience and knowledge combined with qualifications from one of the world's leading dance examinations boards is what sets Makin' Steps a part from many other local schools. We feel that our pupils should be receiving the highest possible training with experts in each and every class we offer. Like all sport activities dance requires not only knowledge of "steps and combinations", but also a great understanding of the anatomy, health and safety and student welfare. We strongly believe it takes more than just someone who can dance to be a dance teacher! This is why our team has spent many years training to become qualified teachers, so you can be safe in the knowledge that every student who walks through our doors will receive a professional, structured, safe and ultimately fun class for years to come.
Sounds perfect…..how do I join? 
To join Melody Bear Classes Harlow, just click the button below to complete the registration form. Alternatively, email us at info@makin-steps.co.uk or call us on 07972346862 – we can't wait to hear from you!
Event Hours
(2)
Thursday Small Hall

11.00 - 11.30

Saturday Main Hall

09.00 - 09.30